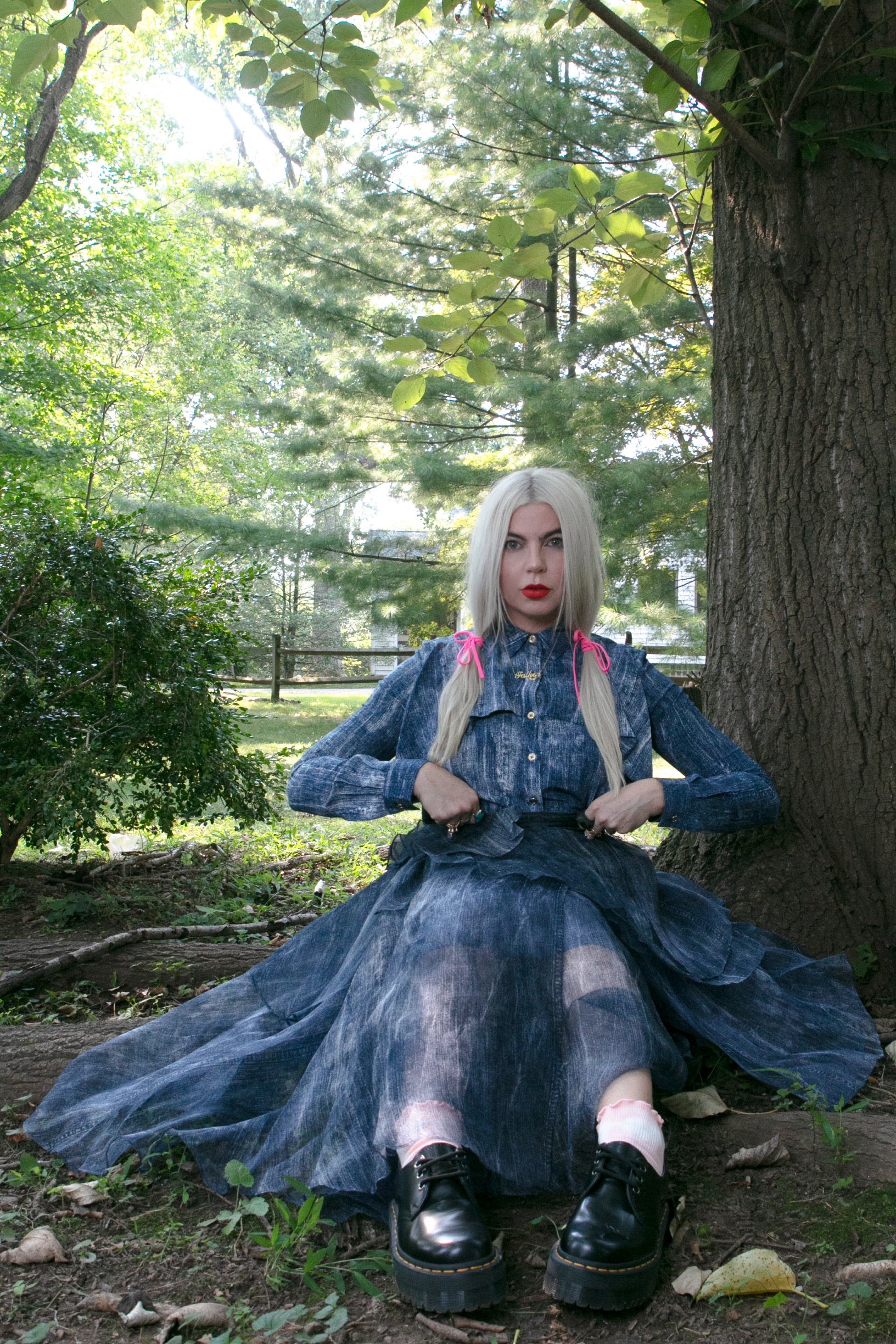 About
Caycee Black
Growing up in Houston,Texas designer Caycee Black- who is now based in New York and Philly-was always surrounded by paint, sequined tulle and denim. Most recently Caycee was a cast member on Season 19 of Project Runway on Bravo.  
With a BFA in design from Parsons School of Design, she set up shop in NYC and held design jobs at Anna Sui, Club Monaco, Tibi, Reed Krakoff and Coach. Crafted asymmetric tulle organza in painted denim or abstract dripping watercolor, for designer Caycee Black, contradiction is a thing of beauty. Known for her painted fabrics Caycee calls her look "dystopian farm girl"-whimsical, rooted in nature and unexpected.  She brings together elements of her West Texas heritage with themes pulled from Dolly Parton and Brothers Grimm Fairy tales.
Her namesake label captures the fun of her personality with a strong focus on her painted prints, which have been worn by Drew Barrymore, Michelle Williams, Lilly Singh, Regina Spektor and Solange Knowles.  
Her line has received numerous awards including Best New Designer in WWD, Lucky Magazine and Vogue UK.
About
The Collection
The Caycee Black collection was founded in New York, New York in 2009 by Caycee Black.
The central source of inspiration for each collection is the painting from which they originate. The results of this approach is her dark, yet playful architectural drape. The collection is distinguished by the romantic, conceptual way Caycee approaches inspiration, storytelling and how she sees the world though nature, art, film, culture and music.   
At the center of Caycee's unique approach to fashion, is her pursuit of innovation through storytelling.   Caycee's vision expands into multi artistic endeavors, which includes her work as a costume designer, writer, actor and producer.
In 2021, Caycee launched the Couture line, a made to order one of a kind pieces from runway to customer.  This pays homage to her female ancestors that were seamstresses and expands offering to all sizes and body shapes.
International icons have worn Caycee's designs globally. The Couture and Limited Edition collections are available on cayceeblack.com